There's one thing that bettors love: money in their pockets. And there's one thing that they hate with a passion: 100000 units locks, with no arguments to support the recommended bets. Fortunately, this series of articles will not do any of that. The Playa Bets column aims to take a look at the best bets we can make on a daily basis from a wide range of sports, including NBA, MLB, NHL, NFL and so on.
The weekend is banging at the door. And we know that the weekend usually means pulling cash from your wallet for different forms of entertainment. Well, not this weekend! No, the game will change this time. This week, we are pulling money from the bookies pockets to satisfy our end of the week wishes. We are going all guns blazing today on what should be a great slate of matches to bet on.
Bet on the Chicago Bulls to cover against the Cavaliers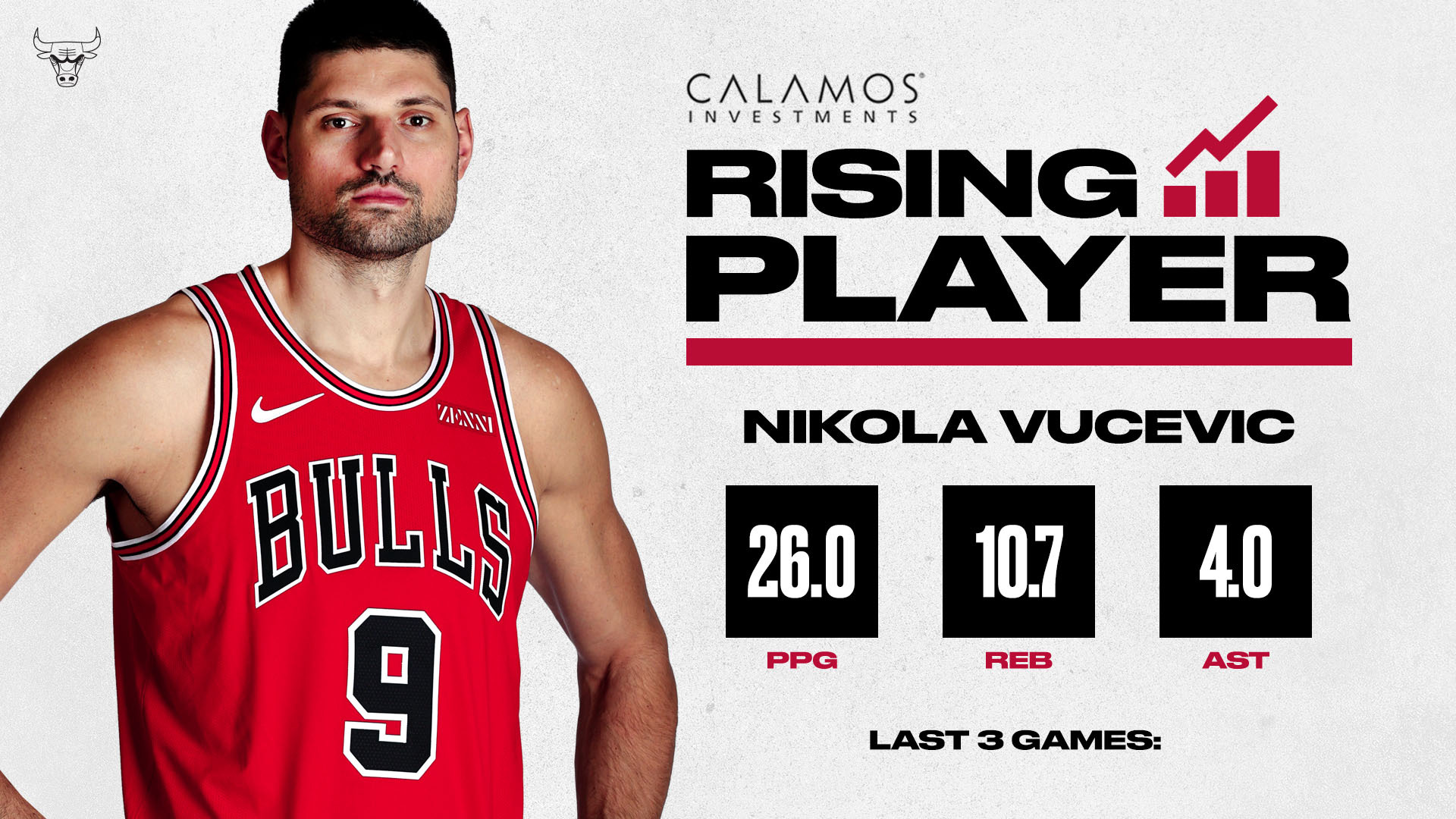 The Chicago Bulls continue their quest for a playoff spot (or even play-in spot) on the road tonight, as they are set to face the Cleveland Cavaliers. The home team is coming off after a terrible loss against the Detroit Pistons, as they left their pride, and hopes for a play-in spot on the floor that night. Look, even without Zach LaVine, the Chicago Bulls should be coasting in this one. They just defeated Cleveland by 10 points 4 days ago, and they should have an even bigger kick in their step after that big time win against the Boston Celtics, on the road. The Bulls are kind of hot right now, after a string of bad results.
I know people are worried to back the Bulls without LaVine on the floor, but for a match like this, a star like Vucevic should be more than enough to secure the win and the cover. One aspect that most bettors don't realize is that the Bulls have been one of the best teams of the Eastern Conference on the road, this season. We are talking from a betting standpoint, of course. 19-9 ATS on the road for Chicago is a stat I am happy to respect and back for their clash with the Cavaliers, tonight.
Best Bet: Chicago Bulls -2.5 points -110 
BET THE UNDER IN THE YANKEES/BRAVES GAME
If you follow me on social media, you probably know how much I love overs. In NBA, MLB, NFL, Tennis, you name it. I'm an over guy. And hey, no one actually wants to bet the under, right? You don't want to be that guy who wishes for as little excitement as possible out of a game. But looking at this Yankees-Braves that is going to take place in the Bronx tonight, the under is the only play I can recommend. No way I am backing either team in this spot. The NY Yankees finally managed to get a win yesterday after their worst start to the season since 1997. And Atlanta Braves are without Ronald Acuña Jr. , their best player by a landslide. I can't trust either team to score a win tonight. I see that the sharps are all over the Yankees, but personally, I don't want my money anywhere near them.
What I like here is the under. They played to a dead under last night in the opening match of this series. And honestly, that was very expected. The Yankees' offense is just terrible so far this year. Yes, they are a great offense on paper, but they are not showing their real value on the field yet. We are just in April, and the season is long so no reason to panic yet, but right now, I can't trust this Yankees offense to put runs on the board. And the Braves without Acuña Jr. looked quite lost on the offensive side as well, last night. Give me the under all day long for this one.
Best Bet: under 9 runs -118 
Bet on the Boston Red Sox to win against the Blue Jays
We have this saying over here in Eastern Europe: "Don't piss against the wind". Wise words. And I'm not going to do that here. The Boston Red Sox are one of the hottest teams in the MLB right now, and judging their performance from last night, they ain't stopping anytime soon. They defeated a Ryu-led Toronto in the series opener, last night. And look, if you can beat Ryu, I will trust you to beat Trent Thornton tonight, who is not a very reliable pitcher in my book.
I think we get some good lines here on the Red Sox, because the bookies don't have a lot of trust in Garrett Richards. And hey, over a long season I don't have either. But he looked good in the start of the season here, so in April, Richards for me is a pitcher that I am still comfortable to back. So take the Red Sox here to continue their domination of anyone who stands in their way.
Best Bet: Boston Red Sox to win -125
If you're looking for more amazing betting content, you can follow me on Twitter: BetPlaya